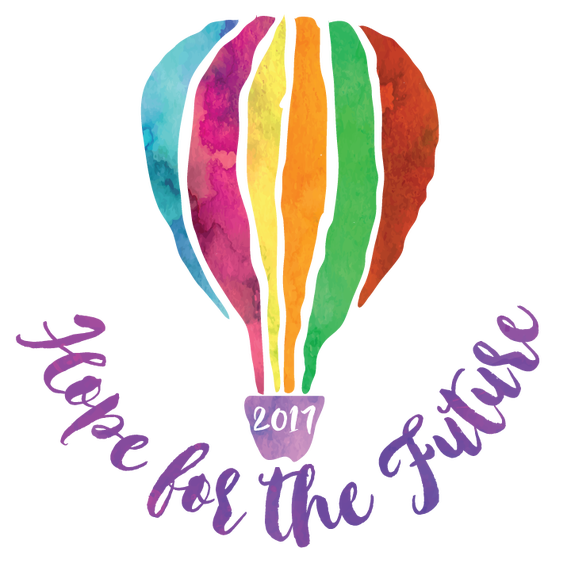 SAVE THE DATE
TUESDAY
OCTOBER 17, 2017

HOPE for the FUTURE LUNCHEON
​
River Oaks Country Club 11:30 a.m.

Co Chairmen:
Ray Childress &
Mike McSpadden
​


Dr. Peggy Smith Award for Professional Excellence will be presented to
Sergeant Karren Fields & the Honorable Mike Fields

June and Virgil Waggoner Award for Volunteerism will be presented to
Roynell Young

Silent Auction Chairman Felecia Stone
PROCEEDS FROM THE SILENT AUCTION BENEFIT PROJECT BOOTSTRAP

Emcee Jan Carson
---

For more information ON THE 2017 LUNCHEON please contact Anne Van Horn, avh@foundationforteenhealth.org or 713-256-6593
Table and Ticket information
UNDERWRITER $25,000 - Table for 10. Acknowledgement in the invitation, program, at the luncheon and
a special gift to commemorate the event. Individual $2500 Individual Ticket
SPONSOR $15,000 - Table for 10. Acknowledgement in the invitation, program, at the luncheon and
a special gift to commemorate the event. Individual $1500 Individual Ticket

CHAMPION $10,000 - Table for 10. Acknowledgement in the invitation, program, at the luncheon and
a special gift to commemorate the event. Individual $1000 Individual Ticket

PATRON $5,000 - Table for 10. Acknowledgement in the invitation, program, at the luncheon and
a special gift to commemorate the event Individual $500 Individual Ticket
SUPPORTER $3,000 - Table for 10. Acknowledgement in the invitation, program,
and at the luncheon. Individual $300 Individual Ticket

FRIEND $2,000 - Table for 10. Acknowledgement in the invitation, program,
and at the luncheon. Individual $200 Individual Ticket



The Foundation for Teen Health held the annual
Hope for the Future Luncheon October 18, 2016
at River Oaks Country Club benefiting the
Baylor College of Medicine Teen Health Clinics.

It was with great pride that the foundation honored two outstanding members of the Houston community. The Dr. Peggy Smith Award for Professional Excellence was presented to Senator Rodney Ellis. The June and Virgil Waggoner Award for Volunteerism was presented to Jan Carson. State Congresswoman Shelia Jackson Lee had Congressional Certificates presented to both honorees for their commitment to community service.

Annie Beck and Lauren Randle were co- chairmen of the event with Gina Gaston as the emcee. Ashley Vallone and LIa Vallone were co-chainmen of the silent auction with some exceptional prizes

Rori Feldman was the chairman of the exciting raffle and when she was unable to attend the luncheon Phyllis Williams and Joann Crassas jumped in to gently encourage the crowd to participate in the raffle and silent auction. And participate they DID, more than $45,000 was raised through the raffle and auction and the sale of beautiful and unique centerpieces from HEB. What an outstanding total and all to benefit one of the more unique programs of the Teen Clinics, Project Bootstrap! Guests contributing to the day included HPD Interim Chief of Police Martha Montalvo, Beth Madison, Lynne Bentsen, Susan Sarofim, Elizabeth Deluca, Kathy Wells, Brian Raines, Kevin and Liz Quisenberry, Dr. Paul Klotman, Kelly Hackett, Bess Wilson, State Representative Harold Dutton, Judges Jay Karahan, Stacey Bond, Maria Jackson, John Clinton and Denise Collins, plus Elise Wilkinson and Shirley Dannenbaum.

Doe Florsheim was our keynote speaker, discussing the economic benefits of the clinic not only for our patients but also for the community. Providing immunizations and full service medical care prevents an outbreak that could be disastrous for Houston. The joy of a young person completing a training program through Project Bootstrap and becoming contributing members of our community rather than a burden is priceless.

The crowd also heard from the Honorable Mike McSpadden about the founder and sole director of the clinics for 45 years, Dr. Peggy Smith. To honor her commitment to public health we have launched the Dr. Peggy Smith Endowed Fund. This fund would be used to attract and retain faculty that support adolescent health.

In memory of Commissioner El Franco Lee, Dr. Peggy Smith presented a $25,000 gift from the Foundation for Teen Health to Harris County Precinct One Street Olympics. Accepting on behalf of the Street Olympics we were honored to have Kaye Lee and Fran Lee along with Street Olympics directory Yvette Chargois.

The Hope for the Future luncheon raised approximately $185,000 to support the Baylor College of Medicine Teen Health Clinics.