Caring for their future by caring for them now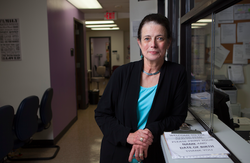 Please visit our DONATE page to contribute to the
DR. PEGGY SMITH ENDOWED FUND. We want to ensure the adolescents of our community will be served well into the future!
---
---
Hope for the Future Luncheon
October 18, 2016
Please visit event page for more information
The June and Virgil Waggoner Award for Volunteerism was presented to Jan Carson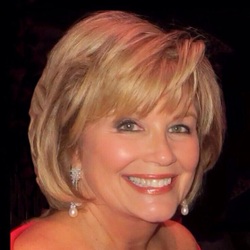 Jan Carson is a familiar face in Houston, having spent 25 years as a news anchor and reporter for KPRC-TV NBC- 2 and KTRK-TV ABC-13, as well as working in San Francisco and other cities. Following her TV career, Jan has enriched her life with various entrepreneurial endeavors; a radio talk show; a monthly social column for Houston Lifestyles & Homes Magazine and leadership roles in fundraising campaigns for Houston non-profit organizations including the Foundation for Teen Health and Baylor College of Medicine Teen Health Clinics.
Jan has always made community service a big part of her life by becoming a big sister in the Big Brothers and Big Sisters program, serving numerous non-profit boards and chairing major fundraising campaigns, such as the "Heroes for Heart" Ball for the American Heart Association and the "Honor Your Father" Campaign for Prostate Cancer Research at Baylor College of Medicine. Jan also founded and chaired the Jan Carson Invitational Golf Tournament, benefiting the Boys and Girls Clubs of Greater Houston. She also was the inspiration behind "Urban Campout", benefiting the San Jacinto Girl Scout Council.
But Jan's heart belongs to her family - her loving husband Tim Connolly, their three wonderful children and their devoted spouses, and their new grandson and granddaughter. For Jan, the coming chapters of life will be filled with love, gratitude, service and a deep appreciation for the many blessings God has given them. We are thrilled to honor all Jan has done for so many in our community.


---
The Dr. Peggy Smith Award for Professional Excellence was presented to Senator Rodney Ellis.
Senator Rodney Ellis was born and raised in Houston's Sunnyside neighborhood. He is a product of the Texas public school system from grade school through law school. He graduated from Worthing High School, holds a bachelor's degree from Texas Southern University, a master's degree from the Lyndon B. Johnson School of Public Affairs, and a law degree from the University of Texas School of Law. Senator Ellis also studied at Xavier University of New Orleans and the London School of Economics.
His passion is public service. Senator Ellis served three terms on the Houston City Council, and as chief of staff to the late U.S. Congressman Mickey Leland. Elected to the Texas Senate in 1990, Senator Ellis has earned praise as a leader on economic development, education, civil rights, budget, responsible environmental policy, criminal justice, workforce development policy and insuring quality affordable health care is available to the most vulnerable Texans.
Senator Ellis believes the role of government is to ensure that all citizens have the opportunity and ability to build a better future for themselves. He is married to Licia Green-Ellis and has four children. Senator Ellis is committed to his family, the citizens of Houston and to all Texans and we are proud to recognize all he has done for our community.


---

Foundation for Teen Health Board of Directors - Our History and Mission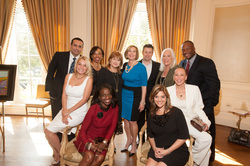 Board of Directors
President: Dr. Peggy Smith Treasurer: Charles Wickman Secretary: Elise Wilkinson
Annie Beck Carlos Blandino Marsha Braniff Beth Bryant Carolyn Clarke Janice Finder
Doe Florsheim Lori Ginsburg Whitney Graham-Mixon Peter Licata Beth Madison
Michael McSpadden Iris McWilliams Lee Mitchell Brian Raines Leslie Sharp Reshonda Smith
June Waggoner Kathy Wells Chip Werlein Phyllis Williams Dr. Geri Woods Clarease Yates
Brittany Zucker Sheri Zucker
---
The Foundation for Teen Health was founded in 1990 to help the Baylor College of Medicine Teen Health Clinic and their network of ten clinics provide comprehensive medical care to both young men and women including wellness exams, immunizations, nutritional services, family planning, school physicals, STI and HIV testing and counseling as well as case management and supportive services.
The clinics also educate and train health care professionals on topics of adolescent health and evaluate all programs using rigorous statistical methods and publish our findings to promote cutting edge patient care and health policy formation.


The Teen Health Clinics are under the medical aegis of Baylor College of Medicine and were begun in 1969.
Dr. Peggy B. Smith is the Clinic Director and has been the driving force for the growth since 1972. Today, the clinics provide free
health care to 30,000+ low income male and female adolescents and young adults at ten clinics: two Harris County Hospital District Facilities, Lyndon Baines Johnson and Ben Taub Hospitals; three Harris County Precinct One Outreach Offices, Lawn in Acres Homes, Cullen in
the 3rd ward and Cavalcade in Kashmere Gardens; Tejano Center for Concerns; and four Houston Independent School District Schools,
Chavez High School, Lee High School, Sterling Aviation High School and Worthing High School.

The clinics offer some of the most innovative programs in the nation to enhance medical care. These programs include:
Centering Pregnancy targets pregnant young women ages 15 to 23 and their partners. The goal of this program is to
assist young parents lay a foundation for a stable family and promote long-term security. Pregnancy facts, prenatal care,
parenting skills are provided in a group setting.

Project Bootstrap provides a stipend to young men to finish their high school education and to enroll in trade school or
community college. Each participant receives health care and a case manager. They attend monthly group meetings with speakers
from the community on pertinent topics such as the law, resume building, job interview skills.

The Fatherhood Project targets young fathers ages 15 to 25 years of age offering them peer support groups, parenting classes
and case management services emphasizing job entry and responsible parenting.

Mentors for Moms uses Junior League volunteers to support pregnant teen mothers who deliver in Ben Taub Hospital that is
part of the Harris County Hospital District. They receive hospital visits and phone calls to encourage these new mothers on such
things as proper nutrition, infant care and health care for themselves.

Nurse/Family Partnership provides home visits by registered nurses starting early in a young woman's pregnancy and
continues through the first two years of her child's life.

Northeast Adolescent Program (NEAP) aims to lower the number of teenage pregnancies and help more people gain access to
health care in Harris County. We provide adolescents with free information, education, and referral services within their own communities.
NEAP's services are provided at our clinics as well as in schools, churches, community centers, and social service agencies. 


Male Empowerment Coalition is a collaboration of more than 15 organizations to improve the life of the young men in Harris County.
We host health fairs in conjunction with a basketball tournament to introduce the services available in our community.
We believe when a young man access health care his entire family benefits.

Conference on Technology Trends in Health Care is hosted annually by The BCM Teen Health Clinics, Rice University
and the University of Texas School of Public Health. This two-day conference brings in national speakers on emerging technologies
in the health care industry with instruction on how to embrace and implement the technology to make your clinic more innovative
and your patients more interactive with their care.

We believe in empowering our young clients with the tools to manage their lives. We believe that medical care most go hand in hand with education on health issues from STDs to high blood pressure. We follow proactive protocols in providing health screenings such as
our "opt out" HIV testing. We have made testing part of our regular work up performed in clinics visits. We provide counseling, care and
continual education to our patients on risky behavior. We are committed to treating the whole person and have made it our mission
to provide innovative programs to ensure our patients become healthy contributing members of our community.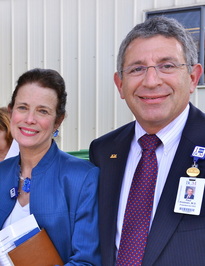 Dr. Peggy Smith
Director of the Baylor College of Medicine Teen Health Clinics
President of the Foundation of Teen Health
Dr. Paul Klotman
President of Baylor College of Medicine
---
---
---
Mission Statement


To fund the Baylor College of Medicine Teen Health Clinics which provide free health care,
that is as good if not better than the private sector, to indigent teens and young adults.


Impact Statement


The Teen Health Clinics want to prevent risky behavior that results in health issues for teens, such as pregnancy, substance abuse, HIV and STI, which often lead to withdrawal from school and restricts ability to find employment. The Teen Health Clinics are positioned in areas of Houston where most of the population is very underserved and at 100% of poverty, as determined by the federal government standards. We provide access to comprehensive health care and education which gives age appropriate tools for these young people to make healthy choices to keep them in school and contributing members of our community. We also train and educate health care professionals on topics of adolescent health.


Needs Statement


1.Funds - Most of our expenditures are for salaries for the health professionals who work in our clinics. Since we are providing gender and age specific medical services we need to have highly qualified nurses and doctors staffing our clinics.


2.Community Awareness and Education - We need to bring the work of the Teen Health Clinics to the public's attention and educate them to the tremendous lack of medical services available to the indigent young people of Houston.