Our Wish LIst
Many of our wishes have been granted so we are really in a wonderful position right now with all our clinics.
This is so important for our patients to come into a welcoming and professional environment.
We want to provide them with health care and education that is equal to or better than the private sector.
First impressions matter and walking into a beautifully furnished and cheerful environment sends a powerful message – we are
here to take care of you and you are important to us. It also means a lot to our staff to be able to care for their patients with
the latest medical equipment in a nicely decorated space. We just have a few requests right now.
Remember we are happy to
accept gently used items!
To donate an item contact Anne Van Horn, 713-2566-593 or
avh@foundationforteenhealth.org
or click on the donate tab.
The Foundation for Teen Health is a 501© 3 organization.
Austin High School Clinic scheduled to open August 1, 2017
We are thrilled to be opening at Austin High School in the East End.
A new school is being planned so their will be a couple of moves in the next 24 months. We will make do with furniture odds and ends but one thing we must have - proper medical equipment.
Exam tables - $2200 each - 2 needed
Exam Lamps - $225 - 2 needed
Microscope - $1200
Computers - $1300 - 4 needed
Waiting room TV - $329
​The Lawn Clinic
One of our busiest clinics and home to Nurse Family Partnership, Northeast Adolescent Project and Project Bootstrap
Digital scale - $225
Automatic blood pressure machine - $175
New desk chairs - $129 each - 6 needed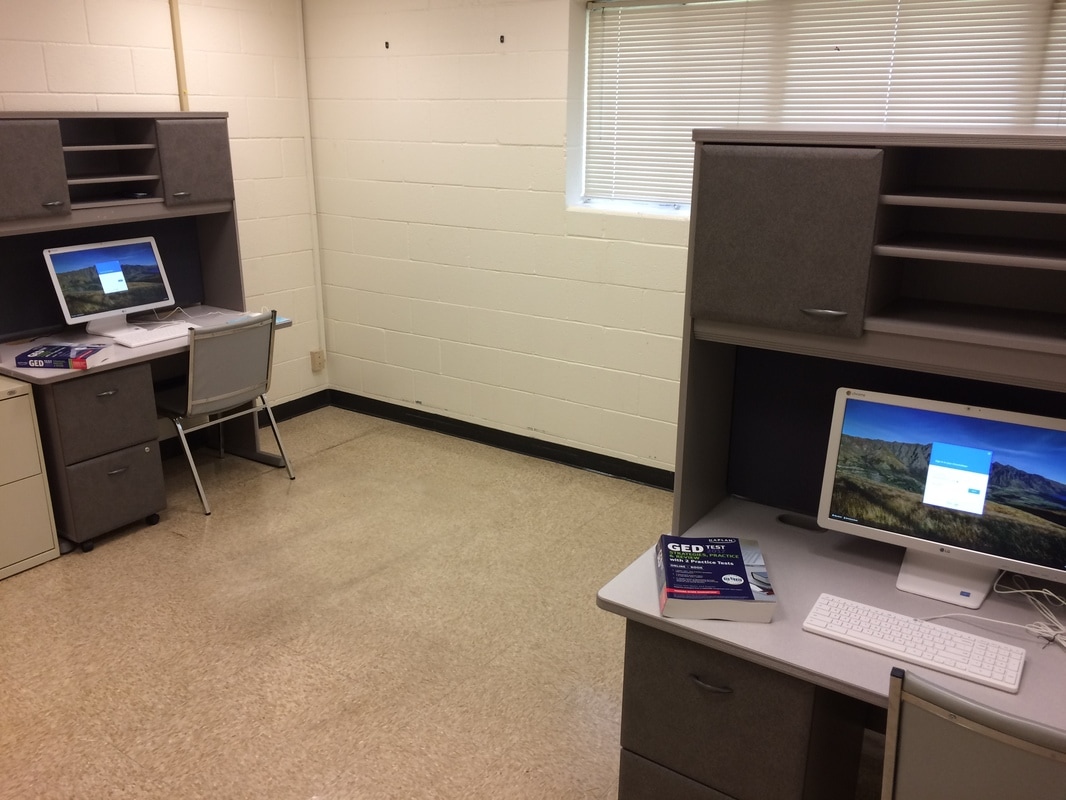 Project Bootstrap provides a stipend for young men and women to finish school, receive health care and case management.
Project Bootstrap @ Lawn
We have created a Bootstrap "wing" complete with computer lab so participants may complete their GED, resumes and job applications. Each participant signs up for an account so he or she may access their materials from any computer.
Computer - 2 needed - $1300
Gift cards of any domination for use for purchasing clothing for job interviews, for Uber or taxi fare(rather then the bus so they arrive on time for job interviews)
Entry level jobs for our graduates
The Northeast Adolescent Program (NEAP) @ Lawn
This program's goal is to lower the number of teenage pregnancies and help more people gain access to health care in Harris County. We provide adolescents with free information, education, and referral services within their own communities. Males and females between the ages of 13-23 years who need social support and one-on-one help are encouraged to participate in this program. NEAP's services are provided at our clinics as well as in schools, churches, community centers, and social service agencies. This is the first request from this program and it is so important as they are seeing a tremendous need.
Baby supplies* – anything you would give at a shower, including:
diapers
clothes
blankets
strollers
toys
*Remember we will pick up gently used items to help fill this special request.
Nurse/Family Partnership @ Lawn
A new program that places one nurse with a young woman to guide her through her pregnancy and stay with her through the child's 2nd birthday educating her on childcare and health issues.
Baby blankets - $15 each – 100 needed

Educational books - $10 each – 100 needed

Educational toys for infants - $12.50 each – 100 needed

Baby care items – $5 each - 100 needed

Covered plastic totes - $24 each – 8 needed

Fleece jackets - $25 each – 5 needed

Cell phones – refurbished - $79 each - 5 needed

Bulletin Board - $70

Digital oral/auxiliary thermometer - $107

Pediatric stethoscopes - $129.98 each – 4 needed

The Ben Taub Hospital Clinic
Our major remodel is complete and we do not need a thing at this location!

A huge thank you to Audrey Drought Designs and Abbey Cook-Graham for the design plans to turn nothing into a beautiful and functioning suite of offices. Another thank you to ALTIVIA and Michael and Rebecca Jusabsche for the beautiful furnishings!

The Cavalcade Clinic
We are in a beautiful building in Kashmere Gardens that Commissioner Rodney Ellis has generously allowed us to us at no cost (just like the Lawn and Cullen Clinics)
Storage cabinet for waiting area - $425
Waiting room chairs – 12 needed - $150 each
32 inch wall mounted television - $399
The LBJ Hospital Clinic
Such tight quarters here and really nothing we can do to expand at the present time. We would like some furniture to utilize every inch!
Workstation with hutch – 2 needed - $1500 each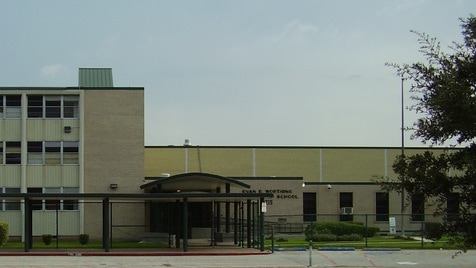 School Based Clinics
We are currently in four Houston Independent School District High Schools - Chavez High School, Wisdom (Lee) High School, Sterling Aviation High School and Worthing High School. One wish is to install 32 inch wall mounted television in each clinic so we would need 4 at $399 each.
At every school except Chavez we will be moving into a new school building within the next months to a year.
STERLING AVIATION HIGH SCHOOL CLINIC is in its beautiful new space so we do not need anything at this time.

WISDOM(Lee) will be moving into our new space in the beautiful new school building over the summer & we will not only see Wisdom students but will be opened to the community.
The new space is amazing and huge. We can not wait to show it off and we know our patients will love it.
Reception Desk - $1200
Credenza with hutch - $250
Desk - $500 each - 2 needed
Desk Chair - $105 each - 4 needed
Small Conference Table - $350
Exam Table - $2200 - we will be moving 2 from our old location but we are so fortunate to have a 3rd exam room.
We have had all other furniture donated by Sherri Zucker as she closes down her beautiful Brittany Blake Showroom. We can not thank her enough for her generosity.
​
WE ARE WAITING PATIENTLY FOR MOVE IN DATE FOR WORTHING!
Tejano Center for Community Concerns
We have expanded this clinic from a school based clinic to a community clinic. We have a lot of support from Baylor College of Medicine for this project and are fully equipped to handle this growth.

32 inch wall mounted television - $399


Please visit our Donate page to learn more about making a contribution!

Additional things to remember:

We will arrange pick up from your location of gently used items.

We are always in need of prizes to giveaway at health fairs and group sessions, anything from caps to tickets to sporting events to electronics.
The Foundation for Teen Health is a 501(c)(3) organization, so your donation is tax deductible.

Thank you for your support!